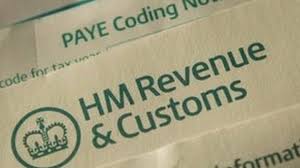 Types of taxes in UK
A) Individual Income tax - It is charged and payable by individuals on various form of income, including
Trading profit from individual including Sole trader or Partnership;
Employment income such as salaries or wages or bonus or commission or benefits;
Property Income;
Dividends from UK companies;
Building society interest;
Bank deposit interest
Bases of Tax in UK
A UK resident individual is subject to income tax on his or her worldwide income. Income arising abroad is taxed on a gross basis with credits for foreign tax paid.
Non-residents (People outside UK) are subject to UK tax on their UK source income only.
Calculation of Individual Income Tax
Client is required to file Self Assessment Tax Return on yearly basis from 6 April to 5 April.
Taxable income is the aggregate of net income calculated under the rules of the various income sources, less allowable deductions and the personal allowances.
B) National Insurance Contributions - Payable by individuals who are employed or self employed and businesses in relation to their employees
C) Capital Gains Tax - Payable by individuals on the disposal of capital assets
D) Inheritance Tax - Payable by individuals on lifetime and death transfers of assets
E) Corporation Tax - It is paid and payable by companies incorporated in various forms (most likely in private limited company) on income and chargeable gains.
The UK tax year for companies runs from 1 April to 31 March. A company is permitted to use a different accounting year.
Companies resident in UK are chargeable to corporation tax on worldwide income and gains.
A non-resident company (a company registered outside UK) is not liable to corporation tax at all, but is liable to income tax on any income derived in the UK. For example, an offshore company registered in Belize holding a property in UK, and let out for rental profits is chargeable and paid in UK tax on the rental income derived in UK.
The corporation tax rate is 20% on income of various forms less allowable expenses.
F) Stamp Taxes - Stamp duty land tax and stamp duty apply in the UK. Stamp duty land tax is a tax on transactions. Stamp duty is a tax on documents.
G) Value Added Tax (VAT) - Payable by the final consumer on purchases of most goods and services. Companies having an annual turnover of lower than GBP81,000 can exempt from registration of VAT.
The standard rate is 20%.
A flat rate scheme can be applied if the annual turnover is lower that GBP150,000.
The VAT returns are normally completed on a quarterly basis.