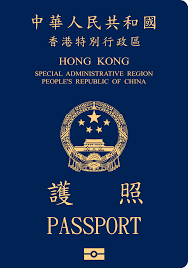 Our experts will help our client to apply for working visa. We will consider your resume information such as qualifications and working experience before we confirm whether we apply for you or not. Our successful rate is 100%. If we accept your case, we will arrange to register a new Hong Kong company, and use this new established new Hong Kong company to employ you. We will prepare for all documents and detailed business plan(s) and submit to Hong Kong Immigration Office, and answer what the enquiries they will issue during your application process.
Normally, it takes only 3-4 weeks to get working visa. Once you get working visa, you, and your family members, will have temporary Hong Kong identity card, and can live in Hong Kong for one year, and can work in Hong Kong too. After one year, it can be extended in Hong Kong on 2-2-3 years basis. After 7 years, you and your family members can apply for permanent HK I.D. Then you can apply for Hong Kong passport.
The fees do depend upon how difficulty of each applicant. But our successful rate is 100%.
Other supporting services
We have worked with property agency that we will also help clients to look for renting an office or residential flat if requested.
We will also advise clients to choose International School in Hong Kong.