Singapore is considered as one of the largest and most important cities in South East Asia and the world. Singapore's port is ranked as the 5th busiest port in the world and ranked 14th in imports and 15th in exports.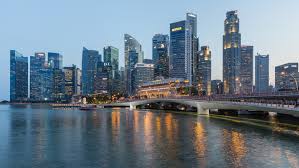 The economy of Singapore is reliant on large Conglomerates and active financial institutions, also the tourism and financial industry is made evident with the number of international banks, investment funds, foreign investments, and the excellent business environment due to its location.
The low taxes, advanced infrastructures, skilled workforce, and above all, little Corruption has made Singapore a perfect country for investment purposes.
Offshore Company Formation in Singapore
To open a company in Singapore as a foreign national, you have to provide Notarized documents from your home country for the Bank KYC. You nominate a Director to the company and must be able to offer a Local Address for the company you intend to form. You must also name a Company Secretary for the company and be able to do the Annual Tax filling.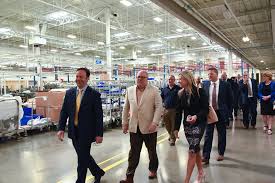 For the best offshore company formation service Singapore contacts us on www.onlinecompanyregister.com or info@onlinecompanyregister.com.
Advantages of a Singapore Offshore Company
The top 4 advantages of offshore company incorporation Singapore:
Singapore is a Tax Haven. Potential investors pay minimal corporate and development taxes. The dividend payments are not Taxed. Singapore offshore tax exemption

Foreign income is not Taxed.

No Capital Gains tax, corporate tax at 17%.

Turnover below S$ 2.5 million or less is not engaged in annual statutory Audits.
Top Uses of a Singapore Company Formation
There are a few main spheres where offshore company formation in Singapore is beneficial. They are:
Trading

Investment Holding

Asset Holding

Professional and Consultancy Services

Intellectual property Holding

Ship Management and Yacht owning
Key Corporate Features of a Singapore Offshore Company
The main key features for Singapore Offshore Companies:
No Paid-up capital

The quick and easy registration process

Extensive Tax incentives

Access to double Taxation treaties

Shelf Companies and nominee services permitted

Key Financial Hub in Asia

Strong Banking and Financial Sector
8 Reasons for Setting up an Offshore Company in Singapore
Singapore is the best country to set up an offshore company, and the main eight reasons are:
Tax-Friendly Regime

Reliable Image in the Market

Ease of Incorporation

Liberalized ownership

Political Stable Environment

Choice in Banking facilities

Opportunities to Start-ups

Huge market for Investors
Tax-Friendly Regime
Tax is the main hindrance in a business, and Singapore is very advantageous. Singapore offshore company tax benefits such as Capital Gains tax, withholding tax, VAT, and accumulated earnings tax.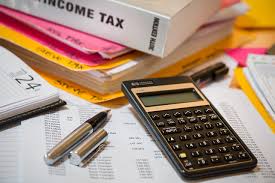 The Corporate rate Tax is approximately 8.5% and 17% flat rate for profits above S$ 300,000.00. Also, 0% Tax for Start-ups on the first S$ 100,000.00 taxable income for the first three taxable years provided the company has a maximum of 20 shareholders where one shareholder must be holding 10% shares.
Reliable Image in the Market
An Offshore company formation in Singapore will build you a trustworthy and credible image in the world of business and financial sector.
Ease of Company Incorporation in Singapore
Singapore is one of the most comfortable places to do business. You can register a company within three days as the process is fully computerized. You should be able to provide the correct documentation.
Liberalized Ownership
Singapore's policies are liberal and open. Foreigners are allowed to register all types of businesses are can be own 100% by foreigners.
Politically Stable Environment
Singapore has the most stable Business environment for the corporate world. It has been rated as the most stable country in Asia and is rated as Corruption free, transparent, balanced, and realistic.
Above all, Singapore is less bureaucratic.
Wide Choice of Banking Facilities
Singapore is one of the biggest business Hub's. Businesses can open multicurrency accounts, with various types of packages attached.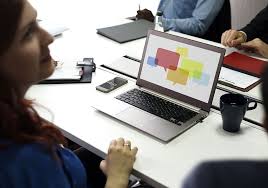 Most Banking offers online Banking and Transfer facilities.
Enormous Opportunities to the Start-ups
Singapore is one of the most reliable places to start-up your business as Singapore offers the most attractive opportunities with a lot of incentives.
Big Market for the Investors
Most businesses have a very good scope in Imports and Exports.
The major industries such as Chemical products, Mineral Fuels, transport equipment, electronic parts, etc. have a massive market in Singapore.
Singapore Company Formation Registration Package
There are many packages that we offer. The best is to get in contact with us, and we will take you through the best options available for you.
6 Things to Know before Offshore Company Registration in Singapore
The company name you want to register

Company Secretary Nomination – very important and must include a Local citizen and qualified

Board of Directors - should have at least one local citizen

Maximum shareholders to a company are 50. A Director can also be a shareholder with one resident

Capital and Documentation – A company formation in Singapore does not require any minimum capital you can have $ 1 as paid-up capital and must have:

Passport Copies of all Directors and shareholders

Proof of Addresses – Utility Bills

Details of the parent company if relevant.

Business Licenses and Permits – this depends on the nature of the business.
Company Name
The Company name should have the approval of the Company Registrar before incorporation and registration. ACRA is the company registrar in Singapore. All names must be unique and must not violate any copyright or trademark laws. The name should not be from the Singapore offshore company list of blacklisted names.
( Learn more: Best offshore company formation service )
Board of Directors
The Board of Directors should be above the age of 18 and cannot be a corporate body. One director should be a resident, and the rest can be foreign nationals.
Shareholders
A Maximum of 50 shareholders permitted in an offshore company in Singapore. A Director can also be a shareholder.
Company Secretarial Service
This is an important role as the company secretary is required to be on top of all the Regulations and deadline for Tax fillings etc.
Stephen M S lai &Co. CPA Ltd is able to provide the service at a very competitive rate. Contact us via info@onlicecompanyregister.com.
Capital and Document Requirements
For Corporate Company formation, you need to provide:
Certificate of registration issued by the Registrar of your country

Company evidence that confirms:

Company's name, Identity number, proof of address, and business activity.

Capital (Paid-up, issued, and authorized) of the company.

Details of all Directors and shareholders.

Board Resolution on Company Letter Head confirming:

The decision to buy shares in the New Singaporean entity

Confirming the name of the person who will be in charge to sign and make decisions for the company.

The ownership structure chart that identifies the key UBO's - up to 75% shareholding of the company and also each key UBO will need documents as listed under the individual Section below.
For Individual Company Registration:
Copies of passport.

NRIC copy for Singapore citizens and PRs (or FIN card for Singapore Employment Pass Holders).

Proof of Address (Drivers License, Utility Bills under your name should be the most recent one).

KYC form and company registration form duly filled.
Business Licenses and Permits
In Singapore, certain businesses need special Licenses or permits. The reason behind this is government authorities have to maintain certain standards. Regulations vary by industry so you should be careful offshoring Singapore while operating your business so that you do not break the law and end up paying huge fines.
Singapore Company Incorporation Corporate Requirements
In order to incorporate and set up offshore company Singapore, you need to submit the following documents to the company you have nominated to act on your behalf, and you must send scanned copies of:
Passport Copies.

Proof of Address.

KYC Form

Company registration form.

Name of the company to be registered.
This is a process that can be done the same day if you can travel to Singapore.
Stephen M S Lai & CO. CPA Ltd can do the Singapore offshore company registration for you remotely.
Offshore Corporate Taxation of a Singapore Company
Private Limited companies have very good incentives and Tax exemptions. Please note that Singapore's offshore company taxation system is a territorial based taxes system.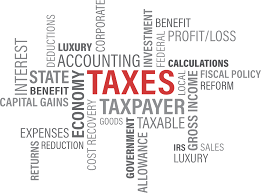 Non-resident companies that have foreign income are charged between 9-17% with a number of exemptions for start-ups, small businesses, and some specified sectors, to get the benefits, contact a qualified Accountant who can advise for taxation and reporting for resident companies. Offshore company tax benefits are the best in Singapore.
Singapore Company Corporate Details
All the names and details of Directors, Shareholders, and Beneficiaries must be publicly shared. Accounts must be filled and also made public. But a Nominee can be nominated if the owner wishes to remain anonymous. This keeps the company transparent, and it shows how to do offshore companies' work.
FAQ'S Related to Offshore Company Formation in Singapore
Q: Why have an offshore company?
A: The Placing of assets into offshore corporations give you a stronger layer of protection from future liabilities. Assets and investments are difficult to be tracked down, vis an asset search.
Q: How do I set up an offshore company in Singapore?
A: Contact Stephen M S Lai & Co CPA Ltd, and we will be happy to discuss the options available for you.
Q: Is Singapore an offshore jurisdiction?
A: Yes, Singapore is one of the most highly respected jurisdictions.
Q: How do you create an offshore company?
A: Contact Stephen M S Lai & Co CPA Ltd, and we will be happy to discuss the options available for you.
Q: Is Singapore an offshore jurisdiction?
A: Yes, Singapore is one of the most highly respected jurisdictions.
Q: Why Singapore is a tax haven?
A: Singapore low taxes and lucrative incentives for foreign investors make it a Tax Haven