Businesses are the lifeline of any economy and are thus crucial for any country as its financial reserves.
However, certain countries in this world make it quite cumbersome for their local businessmen to operate the business in the legit or more precisely in a manner where it can stay competitive.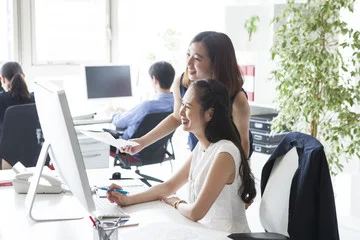 The alleged hurdles include hectic bureaucratic processes, unjustified tax collection mechanisms, and considering money making a sin. To bypass these hurdles, the culture of setting up an offshore company has started to grow.
Today, many countries worldwide do not consider establishing offshore companies a crime and even provide many attractive benefits.
If you are interested in exploring the perks and pre-requisites of creating an offshore company, keep reading, and you will find a complete guide on how to set up an offshore company in 2021.
What is an Offshore Company Formation?
An offshore company is a type of company established in such a country that is not the stakeholder's country of residence (s). To understand it better, consider that you live in the United Kingdom, but you have formed a Cyprus company.
Since you do not have any ties with Cyprus, other than your company being registered there, your company would be called the offshore company. A company established outside the country of residence is called the offshore company set up in a nutshell.
Differences between Domestic Companies and Non-Resident Companies
Domestic companies are those that are registered and carry out their operations in the country to which stakeholder(s) belong. In comparison, non-resident companies are registered in the concerned country.
Still, they aren't allowed to carry out their operations in the said country due to the stakeholder's non-resident status (s). Another difference exists in the application of tax regulations.
Tax liabilities apply to domestic companies, whereas they are not that applicable to non-resident companies. Moreover, any incentive given by the concerned government to local businessmen would apply to the domestic companies only.
Choosing the Right Company for Your Needs
It is said that being on the right track makes the journey seamless. The same remains valid in the case of choosing the right company. It should not be like that someone gave you an idea to form an offshore company and you dwelled into it without gauging it from every perspective.
What may fit in the case of Mr. X would not fit in your case too. Before going for either offshore or onshore company, consider the pros and cons of each and then conclude that which is the best option to go for.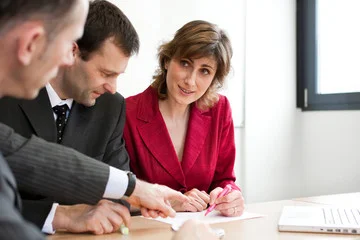 The idea of having the cheapest offshore company formation may fascinate you, but you must properly understand the legal concerns, benefits, complications, and all other details before making any decision. The best way to get the answer of which company is right for you is to have a consultation with company registration firms or agents.
Confidentiality and Asset Protection in Offshore Companies
Asset protection and confidentiality are two of the most peculiar benefits of opening an offshore company. Buying an offshore company entitles the stakeholder to enjoy profound confidentiality and asset protection services.
Since the country in which the offshore company is registered does not share details with the country to which stakeholder(s) belongs, so a great degree of confidentiality is maintained with an offshore company's establishment.
In addition to confidentiality, an offshore company is also a great way to ensure asset protection. You can quickly transfer your assets to the offshore company and free yourself from any liability or regulatory obligations.
Why Form an Offshore Company?
There are plenty of reasons which can force you to get into different thoughts, like why and how to set up a company in a foreign jurisdiction as an offshore company?
First of all, establishing an offshore company allows you to protect your assets against any lawsuit or forced confiscation due to bankruptcy. Secondly, it allows you to save many taxes by registering in a foreign jurisdiction and continuing business operations in the residing country.
Moreover, if local regulations are not mature enough to cater to your business needs, then establishing an offshore company can let you overturn those shortcomings.
What Type of Businesses Benefits from Offshore Company Formation?
Holding an offshore company formation UK or any other country is quite beneficial from the business perspective, but not every business holds the right credentials to reap its full benefits. Taking this into consideration, the following are some of the businesses that can highly benefit from the offshore company formation:
Digital payment services

E-commerce businesses

Holding companies

International trading companies

Forex trading companies
Advantages of Registering an Offshore Company
The advantages of registering an offshore company are beyond limits. Due to its wider adoption and versatility of the concept, its benefits are highly dependent on the subjected demographical structure and the purpose for which it is being set up.
However, to cover the general aspects, the following are some of the key advantages that you can enjoy after registering an offshore company:
Low tax rates

Asset protection

Reduced paperwork

Easy overseas expansion

Intellectual property protection

Legal protection

Confidentiality

Ease of doing business

Economic independence

Very low incorporation fee
Global Tax Laws
Given the sheer popularity of offshore companies and fear of using them for illegal and terror financing, global tax laws came into action.
As an outcome, the Common Reporting Standard (CRS) and Tax Information Exchange Agreement (TIEA) have been set up along with the enactment of the American version of CRS in the form of FATCA.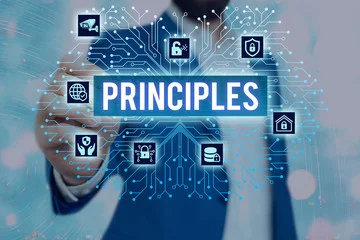 With these treaties, it is now quite difficult to establish an offshore company to enjoy tax benefits and confidentiality. This means that if you are a resident of the country who is a signatory of the above-mentioned treaties, then it is quite impossible for you to sign up for an offshore company.
Controlled Foreign Corporations (CFC) Laws
Besides the aforementioned treaties, CFC laws are enacted to curb the trend of tax evasion. In simple words, countries governing CFC laws continuously share information and would ultimately know which companies or individuals are parking their assets in an offshore company.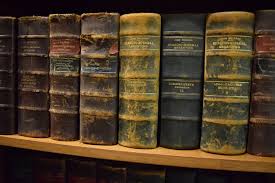 Though every country has its own set of CFC laws, they all come down to the common theme and work in quite an aligned and similar way. It is worth noting that a company may get an exemption from CFC laws if it is considered independent.
Different Types of Offshore Structures
Depending on the jurisdictional regulations and a slight difference in their mode of operation, the following are the different types of offshore structures:
International Business Company

Limited Liability Company

Non-Resident Company

Private Limited Company

Trusts

Captive (Re)Insurance Companies
What is an Offshore IBC?
Offshore IBC stands for Offshore International Business Company. It is the most convenient and more prevalent type of offshore company, ideal for real estate investments. Through offshore IBC, a beneficiary can open an offshore bank account, which allows him/her to operate independently except the jurisdiction of registration.
What is an Offshore LLC?
Such an offshore company that offers limited liability to the associated stakeholders, thereby putting tax liabilities on all stakeholders rather than the company itself, is called an Offshore Limited Liability Company.
Apart from offering tax reliefs and relieving owners from the hassle of how to pay an offshore company, such companies open up avenues of joint ventures and globalization.
Best Offshore Companies
To have the best offshore company formation depends on the choice of the country. Best offshore companies are getting the most benefits and other reliefs from their countries of incorporation. Following are the best country to set up an offshore company and get dozens of benefits:
Hong Kong

British Virgin Island

Malta

Panama

Singapore
List of Offshore Companies
Following are some of the countries where most of the offshore companies exist:
Cayman Island

Switzerland

Belize

United Kingdom

Gibraltar

Marshall Island

Liechtenstein

Costa Rica

Curacao

Cyprus
How to Register an Offshore Company?
Irrespective of any jurisdictional boundaries, the following are some of the general steps which pave the way to the registration of an offshore company:
Consultation with a professional firm having expertise in the offshore company formation.

Choosing the offshore jurisdiction and company type.

Devising the plan to make the most out of the offshore company.

Document preparation, such as existing bank details, assets, and stakeholder information.

Paying the incorporation fee.
Offshore Company Requirements
Though offshore company leverages business owners from many reporting and documentation obligations, some degree of formalities is found in many countries that allow offshore company formation.
Aspiring stakeholder(s) must submit the Know Your Customer (KYC) document to the registration authority so that they may assess the identification, financial, and referral standing of the concerned company. Secondly, stakeholder(s) are supposed to specify the type of business they are looking to conduct via this offshore company.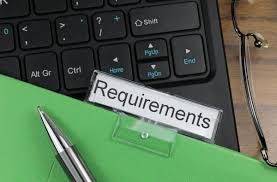 Besides this, it is also required to specify the customers' geographical location who are aspired to be served via a subjected offshore company.
FAQs Related to Set Up an Offshore Company
Which country is the best for an offshore company?
Hong Kong, Singapore, Panama, British Virgin Island, and Malta are some of the best countries for offshore company formation.
How do I set up an offshore company?
In order to set up an offshore company, you need to decide the country and company type, complete documentation, and pay the incorporation fee.
How do you choose offshore jurisdiction?
The best method is to align each offshore jurisdiction's pros and cons with the business goals and then see which jurisdiction is giving the maximum benefits.
What countries are considered offshore?
Any country that lies outside the country of residence of the stakeholder(s) is considered offshore.
How do offshore companies work?
Offshore companies operate normally except for the limitation, which restricts them from operating in the country where they are registered.
What is the benefit of an offshore company?
Tax reliefs, assets protection, confidentiality, globalization, and less paperwork are some of the key benefits of an offshore company.
Why have an offshore company?
To save taxes and protect your assets against any legal calamity, the offshore company is a must-to-have thing.
Are offshore companies legal?
Yes, in their true essence, offshore companies are legal.