Businesses and entrepreneurs are always in search of growing their revenues and expanding business activities. For such cases, establishing an offshore company brings many benefits to them and the chances to expand the business in multiple countries.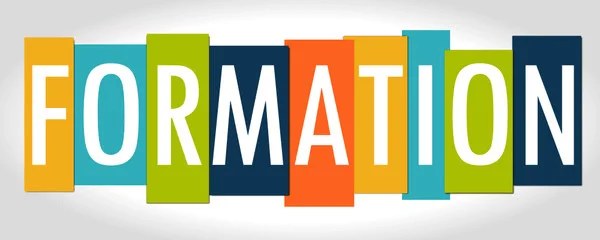 Offshore companies are often misrepresented in the media, but in reality, such offshore companies provide many legitimate and legal benefits.
Some of the key benefits include financial and identity privacy, tax exemption benefits, legal benefits, low capital requirements, asset protection, and many more. Although an offshore company brings many benefits, setting up such a company and meet all the legal procedures is challenging.
This is where Stephen M.S Lai & Co CPA comes into action. We are a global business consultant and a trusted offshore company formation service that helps startups, businesses, and enterprises set up an offshore company in any part of the world.
Read here: How To Get Slovenian Passport
Why Choose Stephen M.S.Lai & Co B. Consult Ltd-Setup Office?
Stephen M.S Lai & Co CPA is not a new name in the market. We have served thousands of entrepreneurs and businesses worldwide and gained the trust to be called the best offshore company formation service.
We offer a few of the world's best offshore jurisdictions, including Singapore, Hong Kong, Belize, UAE, Seychelles, UK, British Virgin, etc. We provide the best-suited business solutions to our worldwide clients planning to set up an offshore structure at the international level.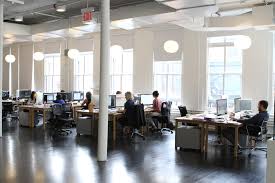 With decades of market experience, we have set up the whole offshore process effortless for our clients. Our team includes experts from all the related fields with extensive market experience and knows all the procedures and tactics for setting up an offshore company in minimal time.
How do we help with Company Formation?
An offshore company formation requires different procedural steps and requirements to meet. As a trustworthy offshore company formation service provider, we truly value our clients' time and money.
Therefore, we provide one of the best, smooth, and trustworthy offshore company formation services in the market. Following are the different step by step stages for offshore company formation in the UK or any other country, where we can facilitate you diligently:
Free Consultation
When you think about establishing an offshore company or heard about it somewhere, you must do thorough research on it. There is a lot of content available on the internet about it, but things are not crystal clear.
So, we always recommend that you first look for offshore company formation agents and have a proper consultation with them. At Stephen M.S Lai & Co CPA, we provide best offshore company formation services with detailed consultation, covering each and every aspect of offshore company formation, requirements, benefits, and everything else.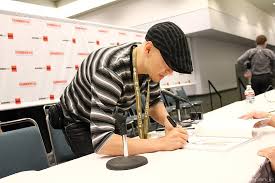 Our consultation is free of charge because we believe in developing a strong and trustworthy relationship with the clients. You can reach out to our office physically or get us in touch online to have the proper consultation you need.
Select Company Type
Once you have a clear understanding of offshore company formation, benefits, and other details, it's time for you to select the type of offshore company you want to register. There are multiple types of offshore companies, as follow:
International Business Company (IBC):

Such a company has almost no to little taxation on income revenue, capital gains, and corporate profits.

Limited Liability Company (LLC)/ Limited Liability Partnership (LLP):

Such a company gets the benefit of limited liability, but the corporate profit is divided among business partners. As it is a partnership-based profit division, such type of company is not liable to any tax.

Private Limited Company:

Such a company's form is commonly held by a small business entity where the number of shareholders is limited, and the shares are not traded publicly. It also provides limited liability, with lesser disclosure requirements.
These three are the common type of offshore companies established around many jurisdictions across the world. As one of the trustworthy offshore company incorporation services, we will provide our high-quality services and expertise in finding the right company type that suits your business requirements and country of establishment.
Application Process
The main crucial stage for an offshore company formation is to complete the application process. Different countries have different requirements to be fulfilled for establishing an offshore company. With decades of experience, our team knows every procedural requirement demanded by different countries.
We ensure that our top-notch offshore incorporation services make the application process smooth and effortless for you. All you have to do is provide the requested documents while we handle the hassle. We also keep you updated with every stage of the application.
Bank Account Opening
Setting up an offshore company is one thing, but having a bank account in the same country requires different other legislative requirements to meet. We provide offshore company formation with bank account services, ensuring that you set up your business's strong roots.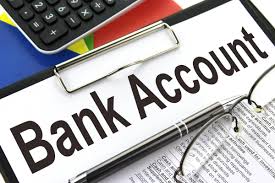 We will assist you thoroughly in applying and opening a bank account in the targeted country for yourself or your offshore company. This does not mean that we will be charging a high figure of fees for providing multiple services. Our rates are highly economical, doing us a significantly cheap offshore company formation service compared to our competitors.
Delivery of Docket
Mostly, opening an offshore company does not even require the client's visit to the concerned country. All the processes can be executed remotely. Whether it's an offshore company formation in Singapore or any other country, we will carry out all the procedures for you.
Once the incorporation process is complete and we get the documents, we will deliver them to you through the fastest channel possible. We will also assist you if you want to come and collect the documents personally.
FAQ'S related to the Best Offshore Company Formation Service
Q: How do I start an offshore company?
A: If you plan to start an offshore company, you must know that the process must be easier than onshore incorporation. It may take only a few days to incorporate your offshore company and get all the legal requirements fulfilled. The primary steps or requirements for starting an offshore company are as follow:
Decide what type of offshore company you want to form, such as a private limited company, international business company, limited liability company, etc.

Decide the name of the company.

Decide the offshore jurisdiction where you want to open a company.

Other than setting up the company, what extra services you require, such as offshore bank account, nominee, etc.
Before you start an offshore company, you must first choose an offshore incorporation firm service to handle all the offshore company setup processing. Once you have chosen a firm, all you have to do is narrate your requirements as mentioned above and provide the documents required by that country's legislation.
Q: Which country is Best for Offshore Company Formation Service?
A: A country to be declared the best for offshore company formation service demands how supportive it is towards offshore structure and what benefits it provides to such companies. Following are the most popular countries that are best suited for offshore company formation:
Hong Kong

Belize

Seychelles

Cayman Islands

British Virgin

Singapore

Panama

Mauritius

UAE
These are the best countries for setting up an offshore company due to less expenditure, tax benefits, and similar other benefits. Other than these popular offshore company destinations, few other countries are also common offshore setup choice of investors, as follow:
Cyprus

Bahamas

UK

Nevis

Costa Rica

Malta

Samoa
The choice among all these countries demands what kind of benefits or business activities you want to carry out. Therefore, it is advised that you first get the consultation about it from a reputed offshore company formation firm and then proceed towards meeting your dreams.
Q: What is the benefit of an offshore company?
A: The offshore company lets you establish a business outside of your home company. This brings multiple benefits, as follow:
Privacy and Confidentiality:

Conducting a business and doing bank transactions by the name of a legal entity gives you major identity privacy. Most legislations even don't disclose the name of the owners or shareholders of offshore companies.

Asset Protection:

Many businesses like to spread out their assets to different countries. Some countries are often more stable politically; spreading the asset eventually brings a reliable asset protection environment. Besides that, it hides the financial institutions' actual asset figures and makes the tracking difficult.

Taxation:

One of the key benefits of an offshore company is to benefit in terms of paying taxes. Many countries provide tax exemption to offshore companies, or they have to pay a minimum tax.

Business Convenience:

Having an offshore company opens the gates of international trading for you. So, at a minimal cost, you now have a bundle of opportunities to expand your business activities and enjoy other benefits.

Simplicity and Minimal Capital Required:

Setting up an offshore company is mostly an easy process and usually takes a few days to establish. The capital required is also not huge, adding another convenience for businesses to have an offshore structure.